Search Engine Optimization and Web Marketing
Over 72% of travelers research and make decisions regarding travel online prior to arriving at their destination. A recent travel trends survey found that over half (51%) of U.S. travel was booked online in 2007, and projected that percentage to increase to 60% in 2009.
87% of website visitors will make the decision to do business with you based on the quality of the site. Make the best first impression with Search Engine Friendly Web Design and Marketing.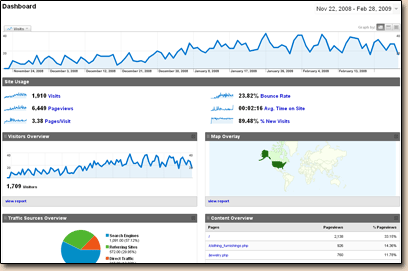 There is no better time to tune up your online business to ensure qualified viewers are finding your site in search engines. Capturing their attention and ultimately more business with an attractive, properly built site and content tailored to maximize your results in search engines for applicable search phrases for your target market can deliver these results.
With over 30 years combined experience with research and analysis of best web practices for your business model, we can help you to make your final online business product relevant, authoritative, search engine ready and user friendly.
Existing Site Evaluation
Review of existing site architecture, usability, overall content, & meta tag analysis, marketing evaluations, as well as rebranding recommendations to help you achieve the rank and indexing you desire in Search Engines.
Domain Name Research, Recommendations, Registration & Consulting
Search Engine Friendly Web Designs
We collectively brainstorm, consult, recommend and create custom websites with your business model in mind, and more importantly keep the search engines and especially the viewer in mind. Your site should look as good on the outside for viewers as it does on the code side for search engines. Expert knowledge of compliant programming helps search engines "spider" your site more effectively.
Search Engine Marketing, Ranking and Indexing Initiatives
Consult and/or produce robust content for better search engine results and viewer click-throughs. "WC3 Best Practices" Search Engine Optimization for improved indexing and rankings.
Link Building Programs
Links to your website are absolutely essential for a successful website. Manual submission to relevant business portals and directories (free and/or paid), and inbound and reciprocal links for better online awareness and search results. Inbound links to your site are critical to your overall page rank and indexing positioning. Google considers good, relevant inbound links much like electoral votes - or super votes - count in a presidential election.
Internet Marketing Plan Consulting & Implementation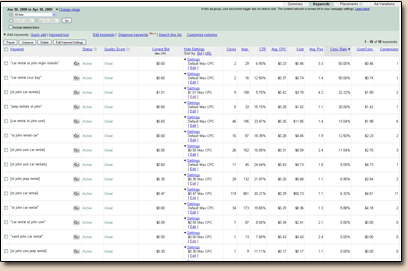 Your site's "big picture" reviewed and recommendations and/or implementation of the right marketing initiatives for your business.
Online Public Relations, Press Releases, Promotion Services
Monitoring of company and/or URL and enhancing your company's image through online initiatives.
Custom Website Marketing Insight Packages
Competition comparisons, website stats, analysis, search engine positioning reporting and a monthly "insight" into the health of your website's reach and impressions.
Google and Yahoo Pay Per Click Campaign Creation & Management
Efficiently and effectively garner qualified leads and customers.
Many PPC Campaign users are wasting valuable advertising money due to their campaigns not being managed properly.